NEWSLETTER

To help get through these difficult moments we have decided to offer up to 5000 SUSHI-DS interfaces for free (in the world).
With this, you can practice at home using our DMX software over the next few weeks.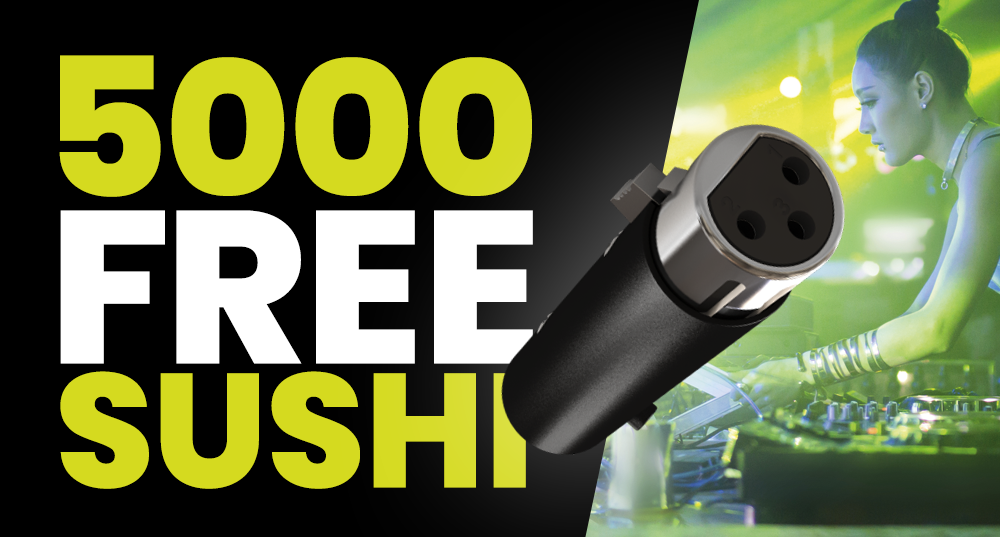 Free USB DMX interface. How does it work?
- You don't pay for the SUSHI-DS hardware (USB DMX Interface).
- The interface has 128 DMX channels (expandable to 512)
- Our older Windows software are included with lifetime licenses.
- You get 30 days free on all of our recent software (Daslight 4, Sunlite Suite 2/3, Light Rider, etc),
- You pay only the shipping cost: $10 in USA, Europe €10, UK and North EU £14.
- In other countries, shipping cost is USD 20, but we offer free any licence with same cost.
- Make sure to have a DmxSoft account, Sign-in to your account here store.dmxsoft.com/signin
- Order yourself the SUSHI-DS online using the FREESUSHI coupon
- or Contact us here store.dmxsoft.com/?contactform=true
- Do not forget to give us the shipping address and your country.

Together we will push forward. Take care of yourself.